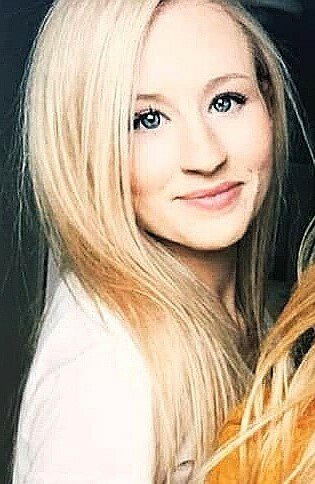 A Family Gathering
A family gathering to celebrate Madelaine took place in April 2021.


Obituary of Madelaine Grace Kirkwood-Holden
Obituary of Madelaine Grace Kirkwood – Holden "Maddy"
March 18, 1998 – March 08, 2021
Kirkwood – Holden Madelaine Grace of Port Dover, passed away suddenly on March 8th 2021 in Calgary Alberta in her 23 year. Beloved and cherished daughter of Rihannon Kirkwood ( Martin Myke) and Anthony Holden (Tami Dean ) Maddy shared a special bond with her sisters Sara and Olivia Kirkwood and was loved by her brother Owen Holden and step siblings Taylor and Kaden Myke, Tanner and Tiegan Dean. Maddy had a close loving relationship with her Grandma Karen Muir, Grandpa Ralph Kirkwood (Port Dover) and Great Grandma Berneice Kirkwood (Waterford). She was cherished by her Auntie Carol Ann (Jay Eberly) and cousins Ty and Katie Earle, as well as Grandparents William and Eleanor Holden (St. Thomas) and all of her Aunties, Uncles, cousins and friends.
Maddy had a deep love for her niece Ronnie and nephew Miloh Park. She shared her passion for nature, music, art and reading with them. Maddy's compassion for animals and the environment led her to a vegan diet and volunteer travel. Maddy was an honor roll student through high school and had a focus on the music program. She completed her gr. 8 piano studies with the RC of music. Maddy was kind, intelligent and quiet. She loved to be surrounded by books, and nature, music was her gift. She had hopes and dreams to help and heal people through music. She will be loved always and never forgotten.
A family gathering to celebrate Madelaine has taken place April 2021. Donations were made in Madelaine's name to Ralphy's Retreat animal sanctuary. Those wishing to remember Maddy with a gift, please plant a tree or donate to your chosen animal rescue or shelter.
Thank you to McInnis and Holloway Funeral home in Calgary and Thompson Waters Funeral Home, Port Dover.


Share Your Memory of
Madelaine