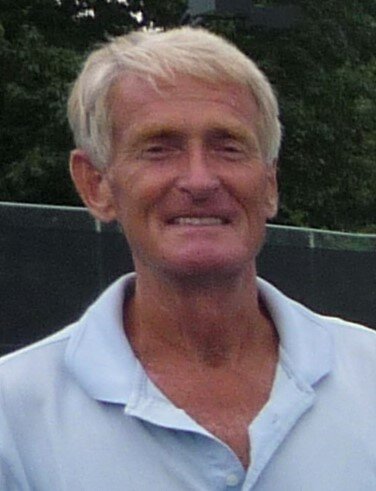 Services
All services will be private


Obituary of Malcolm Meller
Malcolm Dennis Meller January 17, 1942 - July 30, 2022
Malcolm's early life in Chester, England focused on sporting activities, soccer, cricket, biking, squash and tennis. He reflected that his formal education was an afterthought. As a soccer enthusiast he focused on the soccer pitch, less so on the classroom blackboard. A bamboo cane was used in those days to re-focus attention.
As a teenager he started work at the London Post Office Bank. Aiming for a better salary and more interesting work, he studied at night to earn accreditation as a cost and management accountant. In 1969 Malcolm was offered a job in Canada for IBM.
His beautiful new bride Nikki declined to fly so the Atlantic crossing was done by boat then train to Toronto. His precious two sons Jason and Martin were born and cherished. The early years in Toronto were great with a nucleus of English friends who stood in for family and remain so to this day. Their communal effort in building a cottage at Jack Lake cemented the connection. A tragic diagnosis of a brain tumour took Nikki from their lives and Malcolm raised his boys mostly as a single parent. He did such a fine job of that he was given two more boys to shepherd into adulthood!
Malcolm retired at 60 and soon after met and married his second wife Maria. Charmed by small town life, they moved to Port Dover in 2005. He loved this funky town. It was almost perfect, lacking only an excellent tennis facility. He became Mr. Tennis here in Port Dover for a few years, working doggedly with a committee to fund and build four beautiful new courts. If he could choose a legacy his first and biggest love would be his children and grandchildren and next tennis!
Malcolm was a good man. He tried (and like us all, sometimes failed) to have a positive effect in this world. His son Jason's death in 2019 would have devastated him were it not for his advanced Alzheimer's disease. The last three years of his life were spent in Townsend at Gardenview LTC where he was kindly and lovingly cared for by a wonderful team.
Malcolm died on Thursday June 30, 2022 in his 81st year. Loving husband of Maria Welyhorskyj. Loving father, step father and father-in-law of Martin (Rose Vergara) of Richmond Hill, Alastair Crombie (Rosemary Gibson) of Toronto and Lindsay Francis of Algonquin Heights. Sadly missed by his siblings Maggie (Bob) Tanner in England and Victor in the Philippines. Fondly remembered by his grandchildren Nathan, Stephen, Abby, Violet and Felix. Arrangements entrusted to THOMPSON WATERS FUNERAL HOME 519-583-1530. For those wishing, donations to the Red Cross would be appreciated. Online donations and or condolences can be made at wwwthompsonwatersfuneralhome.ca


Share Your Memory of
Malcolm