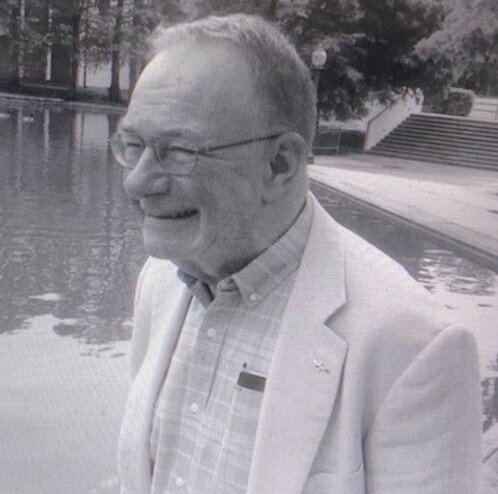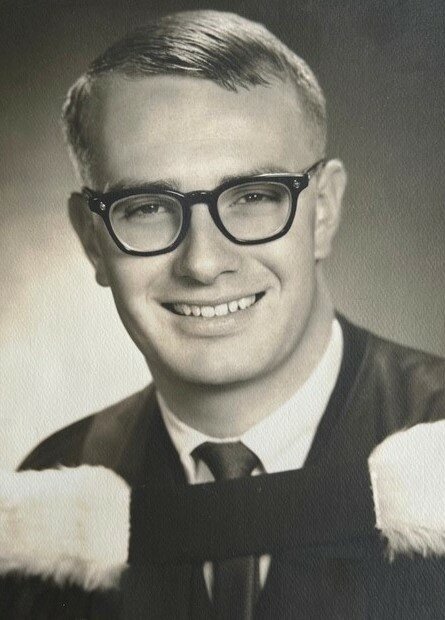 Celebration of Life
A celebration of Life will take place July 3, 2023 at the Hall family Home.


Obituary of John Douglas Hall
HALL John Douglas
Our wonderful loving husband, father, grandfather, brother-in-law, father-in-law, friend and good man has left us all bereft.
Dr. John Douglas Hall was born on June 19, 1945 to Jack and Myrtle Hall (nee Gosling) in Hamilton, Ontario. Brother of Susan.
John attended Nelson High School in Burlington and then off to the University of Toronto, to study Medicine.
John came to Port Dover in 1972 with his young family to take over the medical practice of Dr. Struthers. He was committed to the community and the people of Port Dover as he truly loved this town. His busy practice included Family Medicine, Obstetrics, Coroner duties, Long Term Care, rotations through the Emergency Department and he was the long-time Chief of Staff at Norfolk General Hospital.
His busy social life included being a former member of the Simcoe Rotary Club, a proud member of the Port Dover Lion's Club and the project that he and Pat planned, the Lion's Silver Lake Botanical Garden. He was a founding member of the Port Dover Community Foundation, The Wine Club and The Outlaw Book Club. He rarely missed a Wednesday morning breakfast with the boys at Dover Dairy Bar.
John's love of antiques evolved into "Dover Mills Antiques" where his special interest was buying and selling Canadiana furniture and art .
John loved to travel the world with Pat and his Ontario Coroner's group. They also spent many years travelling to visit his kids when they were studying or working in countries around the world. John was known to take any opportunity, family and grandchildren in tow, to go on road trips or hop on a plane to explore and make memories. To mark his retirement in 2013, he and Patsy gathered their many children and grandchildren together to celebrate in the sunshine of Tuscany, Italy- quite the entourage!
John was very much a social animal, his laugh distinctive, his wine plentiful and his heart generous. Most of all, John loved to be home with Pat and his grandchildren. The ritual of grandparent Wednesdays started with the birth of his first grandson Owen and has been 20-year tradition. He was a very happy, gentle man.
John spent his final weeks at home, tenderly cared for by his loving daughters, Gwyneth, Megan, and Erin and his "nest of nurses", Patsy, Regan, Sarah and Shelagh. He was surrounded by his loving family and many incredible friends who stopped by or phoned to share a laugh, reminisce and show their love for him.
He is survived by his beloved wife Patricia, adored children, Gwyneth Hall and Dave Martin, granddaughter Charlotte, Dr. Benjamin and Skyler Bentley Hall, grandson Hudson, Matthew and Sarah Hall, grandsons Owen and Samuel, Megan Hall and Douglas Akers, granddaughter Taylor, grandsons Oscar and Oliver, Dr. Erin Hall and Peter Garner, Regan and Mark Karges, granddaughters Rasa and Lorelei, Nathan and Mackenzie Grincevicius, granddaughter Alexandra, and Daniel and Natasha Grincevicius, granddaughter Maeve.
"When you are sorrowful look again into your heart and you shall see that in truth, you are weeping for that which has been your delight" Kahlil Gibran
The family would like to thank the staff at the Juravinski Cancer Centre, the HNHB HCCSS team including CBI Nursing, CBI Therapy, and the VON PSW, as well as the Stedman Hospice Outreach program. Special thanks to Elana, Cathy, Renafe, and Dr. Martin-Godelie for their tender care.
If you wish to donate in John's memory, please consider Port Dover Community Foundation, Port Dover Lions Botanical Garden or Norfolk General Hospital.
Cremation has taken place. A Celebration of Life will take place at the family home, Monday, July 3rd, 2-5 p.m.
Arrangements entrusted to THOMPSON WATERS FUNERAL HOME. Online condolences and donations can be made at www.thompsonwatersfuneralhome.ca


Share Your Memory of
John